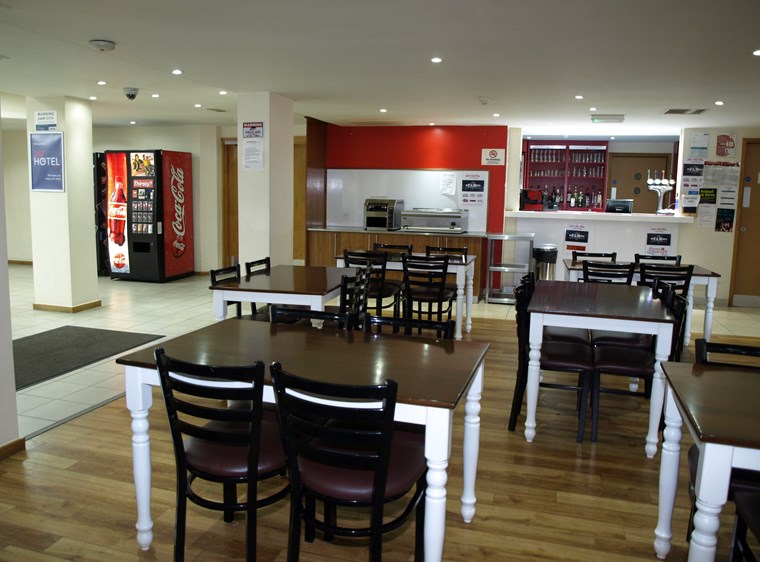 We can provide a range of meals or snacks. Or if you prefer a take away our receptionist can help you with plenty of menus. 
247Hotel.com has a Bar Cafe, where you can unwind at the end of the day in comfort. We serve breakfast, evening meals, and drinks from the bar and you'll get a warm welcome from our friendly staff. 
BT SPORTS  and SKY SPORTS are available in the cafe bar.
Our Bar Café menu has plenty of choice to suit you. With burgers, pizza, fish, ham sandwich, currys, roast chicken, lamb shank, pies, sausages, potato jackets, chips and salad you're bound to find something to satisfy. We also offer desserts and a variety of side dishes which are great to share but even better to keep all to yourself!
Breakfast
We offer two affordable breakfast packages!
Adult Full Breakfast £6 (per person) Add Continental for £2
Children Full Breakfast (under 8) £4.00
Continental Breakfast £4.00 (per person)
Mains & Drinks
Evening Menu served between 5pm and 10pm.